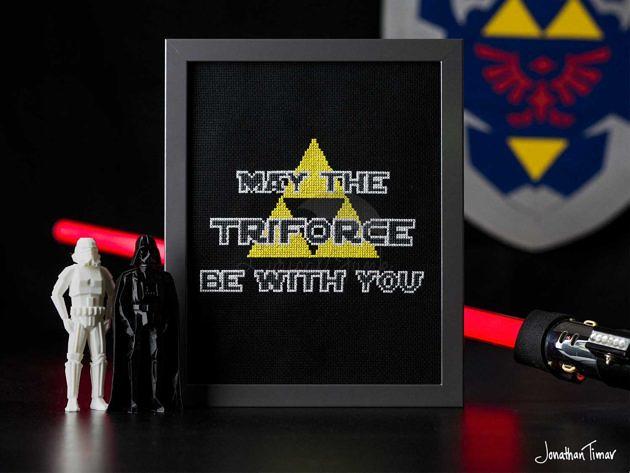 I have a confession:
I am not a Star Wars fan
Okay, okay, before you get your panties in a bunch and disown me, let me clarify. Star Wars wasn't a part of my childhood, so it's technically not my fault. My dad was, and still is, a bit of an old school Trekkie. To his credit, he did watch Star Wars Episode IV in theatres, but that's as far as he got. He said it wasn't really his thing–his words, not mine. He is still very loyal to the original Star Trek series and renounces all new iterations of the franchise.
So, Star Wars wasn't part of my childhood or upbringing, and therefore it's not my fault that I don't have the same love and sentiment for the series as many of my peers do.
It wasn't until I was in my mid-twenties, after having met Jonathan, my now-husband, that I finally watched Star Wars. He was a bit shocked and appalled that I hadn't had a proper introduction to the series yet and was very adamant that I get up to speed on one of his favourite movie series. I guess it *may* have been one of those deal-breaker things. And so, I was educated in all things Star Wars. In my defence, I did enjoy watching them. And when Episode VII came out, we went to watch it with my husband's mom and sister, and I'll admit, I was on the edge of my seat.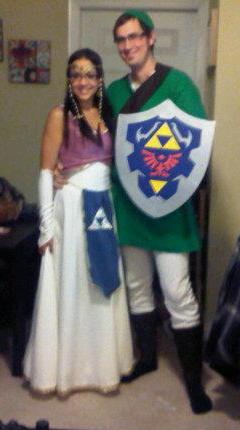 Luckily, one of the topics me and my husband have agreed on from the start was our interest in video games. Both of us are avid gamers and we agree that The Legend of Zelda is one of our favourite game series. We even dressed up as Link and Princess Zelda for Halloween one year a long time ago (costumes made by yours truly!). Where we differ is in our favourite game in the series: Jonathan is from the Ocarina of Time camp and I'm A Link to the Past through and through. We could discuss the merits of each game at length in an effort to try to convince the other that our choice is superior, but to no avail.
Anyway, I've decided that to keep everyone happy, Star Wars and The Legend of Zelda needed to be combined for once and for all into one grand, geeky craft. And so, I've designed the following cross stitch pattern: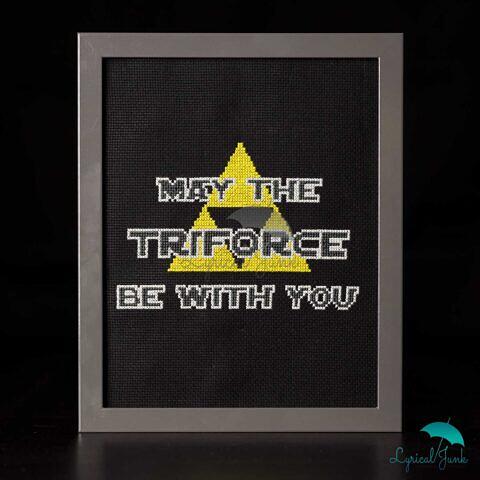 Finding the right frame for this was difficult. You'd think that in this age of Instagram, square frames would be a thing…apparently they're not. I really wanted to put it in one, but the only square frame I could find that fit was too big and ornate. So for now, it's like this. One plus is that I thought I had picked up a black frame, but it turns out it's grey, which matches the lettering perfectly!
The pattern is available in my shop.
x Happy stitching, and may the triforce be with you! x